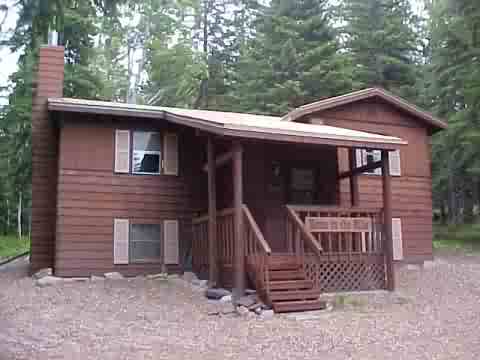 Come Away to the Black Hills!
This 3 bedroom, 2 bath cabin is located on top of Terry Peak Mountain, just two blocks from Terry Peak Ski resort. It is located in Lead, SD, just 15 minutes from historic Deadwood. Check out our links to the left for all the things to do!
It's a short walk to the ski lodge, with plenty of privacy and tucked in the trees.
Book Your Summer Get-Away Now!
Vacationing in the Black Hills is an experience that your family will remember forever. Plan ahead and reserve your vacation now, before all the good weekends are booked!
Great Arrangement for Groups
The floorplan is designed to have gathering spaces on both floors. Upstairs offers a kitchen with plenty of seating, a full bath and two bedrooms, with a spacious back deck off the kitchen door. Downstairs offers a large den with a video library and a bedroom with two more beds.
Why Stay In A Cabin?

Staying in a cabin offers peace of mind - nature and privacy, a full-eat in kitchen, and a much more relaxed atmosphere. There's room for everyone to stretch out (and get away from each other!).
There's even a washer and dryer downstairs, for those of you who would like to stay a little longer.
We've included items for the children as well. There are toys in the toybox, crayons and coloring books, cards and games for the whole family.
Contact Information:

Neila 605-212-9448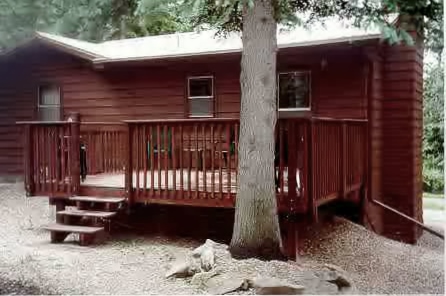 Perfect in the trees!
There are 2 decks, front and back, with a grill on the back deck. Wake up early and watch the wild turkey and deer in the back yard.